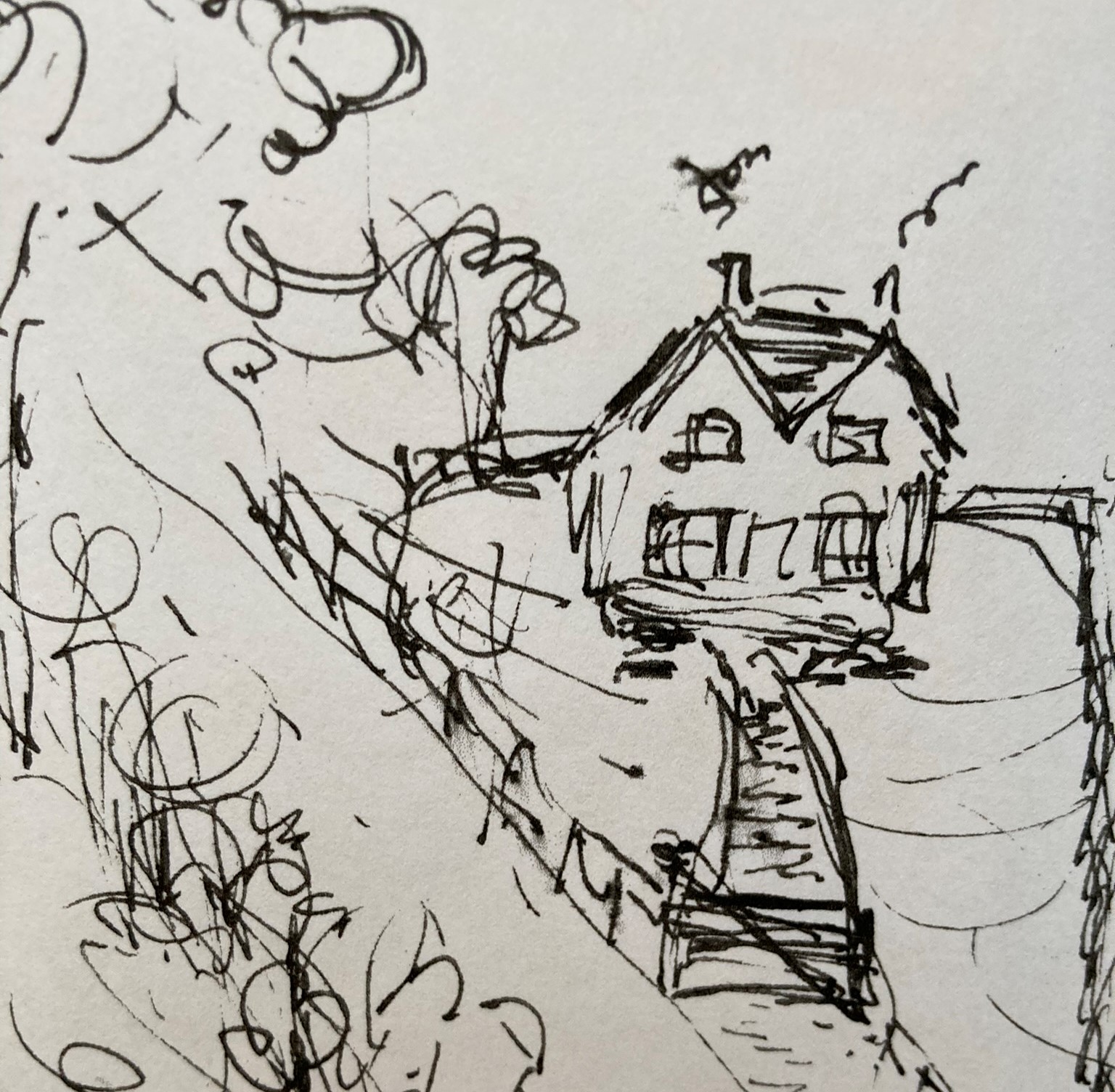 Discovering Lime House & Cottage
Early in 2017 my mum died peacefully, aged 93, having had a life full of adventures. In the weeks following her death I did a lot of thinking about mortality, the importance of making the most of one's life and how much I love planning, projects and adventures. As a result, during the spring of 2017, Peter and I took our first steps towards an exciting new project in Pembrokeshire.
We decided to buy a property, for holiday letting and occasional use for ourselves, in an area of Britain that we knew had glorious coastal landscapes and where we had already had several enjoyable holidays. Across two weekends we went to see over twenty different properties, but there was always something that wasn't quite right and none of them gave us that hoped-for 'tingle-factor'. I was feeling impatient but Peter didn't want to compromise on anything we'd seen. Returning home after the second recce, and feeling some frustration, I suggested to Peter that he draw the property he had in mind. When I looked at his quick sketch with the 'Jackanory' house, the path and the trees it immediately made me think of a property I'd seen online but had ignored because it cost a bit more than the budget we'd set ourselves. We looked at the details together – in need of some refurbishment, a mile from the sea, on the edge of Manorbier, a village we knew and liked – and we agreed we needed to return to Pembrokeshire as soon as possible.
A week later as we turned the corner at the bottom of the track and saw the white-painted house ahead of us we knew immediately we'd found a special place. It was May, the middle of the day, and the hazy sun was breaking through the trees. The estate agent had cleverly opened up the two French windows at the front so that the house was welcoming and flooded with light. Peter and I looked at each other, feeling an abundance of 'tingle-factor'!
In our excitement over matching Peter's drawing with the agent's photograph we hadn't at first fully taken in that attached to the house and part of the package was a three-bedroom cottage that was already operating as a holiday let. This was the very thing we'd been originally looking for, but here we'd be getting a fabulous, period farmhouse as well.
In September 2017 we completed on Lime House and Cottage. On our first day there, as we sat on the patio, with sunlight flooding through the trees once again, we pondered on the many exciting possibilities, opportunities and adventures that the buildings, the garden and the surrounding landscape might conjure up.
One of the best parts of this adventure has been finding ways to share this special place with other people.
Helen Wood